About the Valas Group
Valas Consulting Group, LLC serves retailers and closely-held entrepreneurial business owners as well as the vendors who supply them. Our mission is to help our clients build progressive, profitable businesses, increase their market share and take their businesses to the next level.

We work with our clients to help them define and measure success.
We then help them to focus on strategic elements of their businesses in order to achieve the goals they establish for their businesses and personal lives,

The consultancy serves its clients with:
one-on-one consultations,
in-store assessments,
performance groups,
workshops, seminars,
and keynote presentations.


About Elly Valas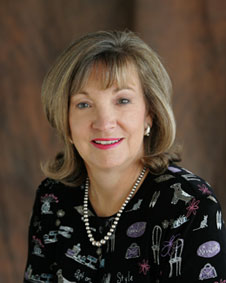 "Dynamic," "Down-to-earth," "genuine," "practical ideas I can use right away." These are just a few of the superlatives clients use to describe Elly Valas. Author, speaker, consultant and a respected industry leader, Elly is a co-author of Guerrilla Retailing, part of the legendary Guerrilla Marketing series, with more than 14 million books in print. She shows retailers large and small how to beat the big box stores by using unconventional marketing and sales tactics that are simple, inexpensive, and devastatingly effective. Whether you are trying to beat back Best Buy, ward off Walmart, or open your own hometown haberdashery, Elly will show you how to pick the right location, hire the right people, and attract the right customers. You'll learn how to build traffic, maintain margins, motivate salespeople and develop loyal. repeat customers.

Ms. Valas has also worked with many manufacturers to help them take their products to retail through the independent channel and train their dealers to provide an improved shopping experience.

From 1992 through 2003, Ms. Valas was the President and CEO of the North American Retail Dealers Association (NARDA), a trade association providing training, consulting and business services to independent retailers in the consumer electronics, home appliance and furniture industries.

Prior to joining NARDA, Ms. Valas spent over twenty years as a retailer in the grocery, sporting goods, consumer electronics and home appliance industries. In 1984, she became President of Valas Stores, Inc., in Denver.

In addition to the in-store consultations she conducts, Ms. Valas presents seminars on business planning, relationship-based selling, marketing and family business management and marketing as well as her keynote addresses Guerrilla Retailing, Lessons from the Links and From Ordinary to Extraordinary.