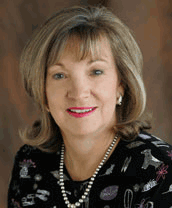 Manager or No Manager
Quote of the month:

Never confuse movement with action.

Ernest Hemingway (1889-1961)
Don, my Volvo mechanic, recently hired a shop manager. I've written about Don before—not only about his expertise in keeping my 12-year-old car running smoothly, but about his incredible customer service.
The day before any scheduled appointment, I get an email from Don confirming both the time to come in and the work to be done. The techs who work for Don wear latex gloves when making repairs—not to keep their fingernails from getting greasy, but so that my steering wheel doesn't get gooey when they test drive my car. And Don calls me a day or two after my service to see if everything is ok. Whether I have just had my oil changed or whether my car needed more extensive repairs, he wants to be sure I'm happy.
So with things running smoothly, why did Don need to hire John? Doesn't adding extra payroll reduce what Don takes home?
It's precisely because things are going well—and because his business is growing—that Don added John's overhead.
John's role is to keep Don doing the things he makes money at--to keep Don turning wrenches. Don can only bill his customers for the time he spends actually fixing cars—not for the time it takes to order parts, do paperwork, make appointments, pay invoices, talk to manufacturer tech lines and to make follow up telephone calls.
Hiring John was a strategic move for Don. John's previous experience as a service writer for a dealership has trained him to do a pretty good job at pre-diagnosis so that in many cases he can order parts for a repair before the customer brings his car in. The total time customers' cars are in the shop is reduced and customers are happier. Happy customers refer other Saab and Volvo owners to Saab Colorado.
Don now has more time to update his skills, learn about new technologies, and to train the others working for him.
What does any of this have to do with you?
If you don't already have one, is it time for you to hire a store manager?
My friend Charlie owned a deli. He once remarked that every sentence out of every team member's mouth started with "Charlie!"
Are you the only one in your company who can solve problems, answer questions, and take care of sales? If so, you may need a manager.
Are you ready to stop spinning your wheels and start growing your business? Is it time to take your business to the next level? Are there opportunities available that you just haven't been able to take advantage of? If so, you may need a manager.
Do you develop monthly financial statements and carefully analyze them to spot sales trends, excessive inventory, cash flow problems and expense overruns? If not, you may need a manager.
Are you spending all of your time working in your business instead of on your business? If so, you may need a manager.
Do you have time for the strategic aspects of your business like planning, market development, and talent management? If not, you may need a manager.
Good managers can return the investment you make in them several times over. If you no longer have to merchandise every display and issue every refund, you will have time to plan and execute new creative promotions that will add sales and profits. You'll be able to develop a strategic planning process to help identify new customers, new products and new markets. You'll gain financial control of your business.
If you think it's time to expand your management, you'll have to develop a job description for the position. Start by writing down every single thing you do. Carry a clip board with you for several weeks and list everything you do. Make a note each time you help the UPS deliveryman unload at your back door, each time you coach a sales associate, each time you have to settle a dispute between staff members or when you get involved in resolving a customer's complaint.
At the same time, make a wish list of the things you would like to be doing if you had more time. Include the personal things you're missing out on- like spending more time with your family, working out regularly or reading a good book.
Your professional wish list might include things like looking for new locations, attending more trade shows, getting through the pile of journals on your office floor.
Use the first list to create a job description for your new manager. Give him or her the responsibility for opening and closing the store, managing the front line team, communicating progress toward reaching goals, sales training, customer service, and maintaining the facility.
Now write your own new job description. Include those things from your original responsibilities that get your heart pumping and still excite you about your business. Remember, Don still spends most of his time actually doing repairs. That's what he's good at and that's what he likes to do.
Add the items from your wish list that will help you grow and become more profitable. That's how you're going to pay for the position you've created. With more sales, better profits and a higher level of customer service.
There are always questions about how much selling and how much management a store manager should do. The short answer is this—as little selling as possible. It's ok if managers help associates close their sales or if they help customers when the store is busy and no one else is available. But, if their salaries—or if a major portion of their pay—is dependent on commission from sales they make themselves, the managers will be forced to sell instead of manage.
Another common mistake is making the best sales person the next store manager. I've never been successful doing that. The personalities and skill sets for top sales associates and managers are different. It's often like putting a round peg into a square hole.
You may make a few mistakes in hiring your first managers but eventually you'll figure out what kind of person can fit your mold. You may want someone whose personality and skills complement you. If you're somewhat hot-headed, it might be good to hire someone more even-keeled. If you're a plodder, you might want to look for someone with more energy and enthusiasm.
And you'll have to invest in training and coaching to ensure the success of your new managers. Even the best hire won't know what you know about the tasks they're being assigned.
In the long run though, hiring the right manager, empowering him or her to take control of the things for which he's responsible and measuring him on his performance will make you a different kind of owner.
It's a tough job, but well worth the effort.