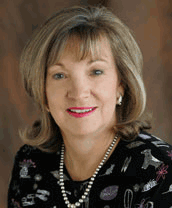 12 Cost-Effective Ways to Create an Engaged Team and Reduce Turnover
Quote of the month:

"Never doubt that a small group of thoughtful, committed people can change the world. Indeed, it is the only thing that ever has." Margaret Mead
Michael Gerber author of The E-Myth often refers to the old ways that things have always been done as "oldco" and newer paradigms as "newco." In that vein, "oldco" was the philosophy that businesses should be centered solely on their customers. "Oldco" said that if you take care of your customers, they would take care of your business.
Joanne Sujansky, founder and CEO of KEYGroup argues that "the rules of business have changed almost over night" and that the most productive companies focus on their team members. Keep your staff members engaged and they'll keep your customers happy.
Just like your customers, "newco" affords the people on your staff dozens of alternatives and they'll work for the company that does the best to take care of them.
At the same time, "newco" tells us that it takes more than good wages to keep team members from jumping ship.
Here are some creative new perks that might appeal to your associates.
Share the vision: Good cultures are built in teams that share a common vision. Let your team members in on your dream to be the biggest in town or to become a vendor's most important account. Openly discuss the value that you place on customer loyalty, low turnover and profitability.
Create balance: Time is the currency of the 21st Century. Be understanding when team members want to leave early to see their kids play soccer or need time off to take an aging parent to the doctor. When you can, offer flexible work schedules. Make everyone take vacations to reduce stress and eliminate burn-out. Help your associates create work/life balance.
Actively seek ideas: Workers who can provide input and help shape the direction of the organizations they work for are more invested in the company's success. Ask your team for new advertising ideas, recruitment strategies, and help in choosing the merchandise they will ultimately sell. Better yet, give them the green light to develop and implement their best ideas.
Celebrate wildly: Celebrate birthdays, attaining weekly and monthly sales goals, finishing big projects, holidays and individual successes. Find ways to make each team member have a special event every year. Trade in fat-laden doughnuts for smoothies or for sugar-free frozen fruit bars on hot summer days.
Take a walk: Encourage associates to begin a regular exercise program. Get a group rate at a local health club and reimburse part of the dues for associates who regularly use it. Be the first one to lace up for the group walk thirty minutes before the store opens. Enjoy the fresh air and the time to talk to staff members in an alternate environment.
One Size won't fit all: Know each team member's hot button and surprise them with the perfect small rewards for extra effort. Give the coffee drinker a Starbucks gift card and the bookworm a gift card to your local bookstore. Movie tickets are great for film buffs and magazine subscriptions may work for sports enthusiasts. A new parent may appreciate a home-made dinner.
Be a good corporate citizen: The environment, health, and public safety are headlining the news. As a result, workers want to work for companies who try to reduce their carbon footprint, recycle and show concern for the future of the world we share. A study from the Center for Corporate Citizenship at Boston College found that 30 percent of employers said that good corporate citizenship helps them recruit and retain employees.
Review regularly: KEYGroup's Sujansky suggests conducting "stay interviews." Staffers want to know how they're doing and where they should be improving. Assess progress on pre-determined goals and against the job requirements described in the job description.
Prune poor performers: Poor performers or those with negative attitudes stifle the positive environment created by high performing team members. Don't let slackers bring the team down. Hold everyone to the same standards.
Listen actively: Get out of your office. Lead from the front line and learn what customers, team members and suppliers are seeing. Don't rely on second hand reports. Got multiple stores? Don't just count on sales reports and store managers to tell you what's happening. Get out to the field to connect with your troops.
Become a learning organization: Yes, it's possible that you'll spend time and money on training and have your best people leave but is it better to risk having untrained associates who stay? Participate in every possible vendor sponsored training meeting. Supplement with your own training conducted by a variety of associates. Encourage team members to expand and grow. Reimburse tuition for those who take a Dale Carnegie course or a Spanish class or for anything that creates self-confidence.
Be a great leader: Even the best teams need good coaching to stay at the top of their games. Set a good example of respect, honesty and ethics in all your business relationships. Come to work early and leave late. Treat your suppliers fairly, your customers like your biggest asset. Admit your mistakes and do what you promise to do.
Sure, you'll need to offer competitive wages and benefits. Yes, it's harder for small businesses to offer good health care plans and you can only do what you can. What you can do though is to embrace "newco" and provide the most positive work environment possible. You can treat your associates as keys to your success. You can tell them whenever possible just how important they are to the organization.
"Oldco" managers treated their employees as necessary and replaceable cogs in their wheels. "Newco" leaders see their associates, team members or staff members as key partners on a shared journey to a common end.
What will it be for you? "Oldco" or "newco?"