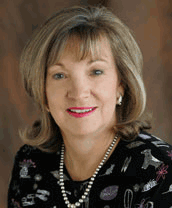 ~~~

Good News! Gas Prices Climb Over $4 a Gallon
It's getting harder to watch the news every day. We're still at war in Iraq, facing a nuclear threat with Iran and watching mounting tensions throughout the Middle East.

The dollar is weak and the Federal Reserve Bank hinted at rising inflation. Truck factories are closing and airline losses are in the billions. The Conference Board Consumer Confidence Index continued its downward trend in June to a 16-year low. The Index now stands at 50.4 (1985=100),down from 58.1 in May. Unemployment has skyrocketed.

The good news, though, is that gas prices are over $4.00 a gallon.

Good news? Elly, surely you've lost your mind. Who could find anything good in record-high gas prices? We're experience pain at the pump, not pleasure in filling our tanks.

Here's how high gasoline prices are good for business. When consumers spend $50 to $60 for a fill-up, that fuel is a precious commodity not to be wasted. There's no cruising, going out for a ride on Sunday afternoon and no needless shopping trips.

High gas prices mean that every customer coming through your door is a buyer. There's no more "just looking" or "we might be buying a home theater in a few months." There are no more tire kickers or "lookey Lous." When your door swings, it's opportunity knocking.

The only question is whether that customer will buy from you or from your competition. The store that is best prepared will win the battle for that customer.

Spiff up your showroom. Make sure your store looks fresh and inviting. If you want to differentiate yourself from your bigger competitors, make your showroom look more home-like and less store-like. Touch up the paint and clean the carpets. Whether you're displaying sewing machines, guitars or refrigerators, be relentless about keeping gear clean.

Make sure all of your displays are connected and fully operational. Check remotes for batteries and ensure that lighting systems work perfectly.

Today's consumer is value-driven. Don't believe that your business is bullet-proof because you only cater to the rich and famous. An article in the Sunday New York Times titled "It's Not Easy Being Less Rich" spoke to the financial anxieties high net-worth families are facing as their fortunes fall from $20 million to $8 million and their year-end bonuses vanish.

Value doesn't necessarily equate to cheap. Customers who choose to come to your store know that you're not a warehouse club, but they still want to buy the most they can get within their budget.

No matter what you sell, display an entry-level value priced product. Show customers how moving up to better merchandise increases value by adding real benefits.

Don't be disarmed with customers asking for better pricing. Everyone wants assurances that they're getting the best possible deal. A customer who asks "is this your best price?" may just need reassurance that you're really acting in his best interest. If you have done your job and explained the benefit you're offering, you can respond with "it IS a great price. We give all of our customers our best prices every day."

Many sales opportunities are lost because of the associate's fear of asking the customer to buy. Make sure you tell each prospect that their business is important to you and that you'd like to have them as a client.

Focus on the customer not on the product. If there's ever been a time for great selling practices, this is it. Ask more questions to find out what is driving the customer.

A quilter needs a different sewing machine than a novice sewing her first garment. A serious music buff may be more interested in buying better speakers while a sports fan may just be interested in getting the biggest display he can afford. A gourmet cook may be willing to put additional money into a convection oven or a six-burner cooktop with a grill.

Ask lots of questions. Use "leading questions" to tell people about features they may not know about and to help them choose more highly-featured products. "If you're like most customers, Steve, you're probably tired of having to use a bunch of remote controls just to watch a movie. Would you be interested in seeing a single remote that will operate all the features of your entire system?" You added a great customer benefit and more than a couple of profit dollars.

Design great demonstrations. Many purchases are emotional. A good demonstration reflects an associate's intimate knowledge of the prospect's unique desires. He'll show a movie buff clips from the films with best sound and video or show scenes from Shrek or Finding Nemo to the family looking for good entertainment. A jazz fan will hear a great variety of the best performers. If you're selling to me, you'll cue up Bruce Springsteen and the E Street Band in New York City.

Demonstrations that come alive and make customers want the same kind of experience they find in your showroom will move them from shopper to buyer.

Don't forget the telephone. Sales associates have long rued the telephone as an interruption and a nuisance. Many assume that customers who call only want pricing information.

Now, however, those prospects may simply want to make sure that the trip they make to your store is worthwhile—that they don't waste precious gas driving around town from store to store.

Be courteous. Take a deep breath before answering the phone. Answer with a greeting, the name of your company and your name. "Thank you for calling Minnesota Music, my name is Sally."

Use the same great selling skills you'd use in person on the phone. Ask and use the customer's name. Get the customer's permission to ask the same kind of questions you'd ask them in the store so that you give them information about the products that will best meet their needs.

Make an appointment for them to come in for your demonstration. Promise to be available at their convenience.

Rising gas prices may mean less store traffic, but that may not be a bad thing. You may no longer have to worry about customers grilling you and then using your expertise to buy online or from a competitor.

I think there's a real silver lining to this cloud. Don't fret high gas prices, use them to your advantage.