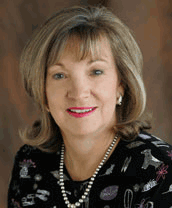 The Best Companies to Work For
Quote of the month:

If you want to be respected, you must respect yourself.

Spanish proverb.
~~~

Although the retail industry is often derided for its tendency toward low pay, high staff turnover and limited benefits, Fortune magazine included 10 retailers in its recently published list of the 100 Best Companies To Work For.
Unlike Starbucks and Whole Foods, some of the retailers included in the list—like Wegmans Food Markets and Stew Leonard's—are closely-held private companies.
Sure it's easy for Google with its free gourmet lunches, spa treatments and giving stock options to 99% of its staff to be among the best, but what did smaller operators do for their team members to be included on the list?
Founder Bob Wegman and his successors, including current CEO Danny Wegman, consistently live and role-model strong values. As a result, those principles are very deep-rooted within the organization. The five values embodied at Wegmans are as follows:
1) We care about our people.
2) High standards are a way of life.
3) We make a difference in every community we serve.
4) We respect our people.
5) We empower our people to make decisions that improve their work and benefit our customers and our company.
Every Wegman's meeting, large or small, begins with stories about how the values are being executed. These stories could be about how one employee helped another employee or a customer, or how someone overcame a problem. "Who we are" stories are also shared more widely via the company's intranet. There, employees can find a template for sharing stories of how colleagues are living the values; all stories posted on the intranet can be searched and reviewed so that at anytime one can read about how employees are demonstrating the values.
One powerful story told is this one:
A front-end service employee in the Elmira, New York store recognized that Wegmans was not serving the Jewish community well and felt empowered to act on this need. He took it upon himself to go out into the community and speak with the rabbi at a local synagogue to learn what Wegmans could do to better serve this demographic. He took these ideas back to his store manager, who joined forces with the employee and accompanied him into New York City to learn even more about the Jewish community. They both came back prepared and with a plan they proposed to the division manager on new products they would like to add to the store's merchandise. Impressed with their initiative, the division manager made it happen and the store now enjoys and additional $6,000-$7,000 in revenues per week from kosher products. This again proves and encourages the fact the employees are empowered at Wegmans.
At Children's Healthcare of Atlanta, #46 on the list, employee referrals account for 46% of new hires. More than 20% of the current team has been at the center for more than 11 years. Their reason? The "idealism" of the organization.
With more than 4,500 team members, JM Family Enterprises' creed "associates are our most important asset" is exemplified in its daily business practices and unique corporate culture. JM is listed as #16 in Forbes list of the largest privately-owned companies. When he died last year, founder Jim Moran left his stock in trust to continue JM's employee-friendly policies. One group of 30 staffers, for instance, has biked along Florida's oceanfront Route A1A to Johnny's G's diner every Sunday for 18 years.
Tony Parella, CEO of Coppell, Texas-based Shared Technologies traveled to all 41 locations to talk with his workers. One said, "I'd follow Tony off a bridge."
"Hire for life" is the goal at the Mayo clinic where more than 17% of the workforce has been employed for over 20 years.
At family-owned J. M. Smucker, job seekers are interviewed by eight to ten of their potential co-workers. Once hired, they stay. One quarter of their workforce has been at the company more than 16 years.
Although some of the winners offer extravagant benefits far in excess of paid health care premiums and month-long sabbaticals, many do not. All the winners had one common thread—respect for their associates as people and for their contribution to the organization's success.
Sure free lunches, flexible schedules, paid vacations, tuition reimbursement and generous bonuses are terrific perks, but a great place to work is more defined by its culture and values. Is it also a great place for its customers, its community and the environment? Do staff members have opportunities for growth, learning and advancement? Are new ideas solicited and cultivated? Do owners, managers and supervisors truly care about their team members?
You can create a great place to work. You'll find that a great place to work is a great place to own and manage. You'll reduce turnover and the tremendous expense of recruiting and hiring again and again.
Customers will find you a great place to do business with. They'll be loyal to those who have served them well.
A great place to work is the ultimate win-win-win. Good for the company, the team member, the community and customers.
You may have some your work cut out for you, but I hope you make the Fortune list of the 100 Best Companies To Work For next year.
Afterthought

I'm sure the recent bankruptcy filing by Sharper Image had nothing to do with the complaint I filed and publicly reported on . After all, then company President Steven Lightman did respond appropriately.

Still, I can't help but believe that the decline in service level and the company's failure to meet customer expectations contributed to the company's woes. If customers don't come back over and over, it's difficult to create long-term success at retail.

Food for thought.